Precision Aviation began operations in February 2002 in Jerome, Idaho with the intent to create a high-quality aircraft charter and aviation services business.
As a commercial pilot for over 30 years and holding a Bachelor of Science degree in Aviation, Founder Mark Doerr has experience in corporate flight departments for Fortune 500 companies in addition to 15 years of airline experience. He has an Airline Transport Rating with over 18,000 hours and has flown as Captain on the Boeing 727, 737, Falcon 50, Citation V and numerous Turbo-Props throughout the United States, Canada, Mexico and Europe. Throughout his tenure in the aviation business, he has held the Flight Operations Management positions of Director of Operations, Chief Pilot, Instructor and Check Airman. He has been a flight Instructor for over 30 years and has instructed on a range of aircraft from single engine trainers to the Boeing 737. He has also been a Designated Pilot Examiner for the Federal Aviation Administration with authority to examine applicants for Private Pilot through Airline Transport Pilots.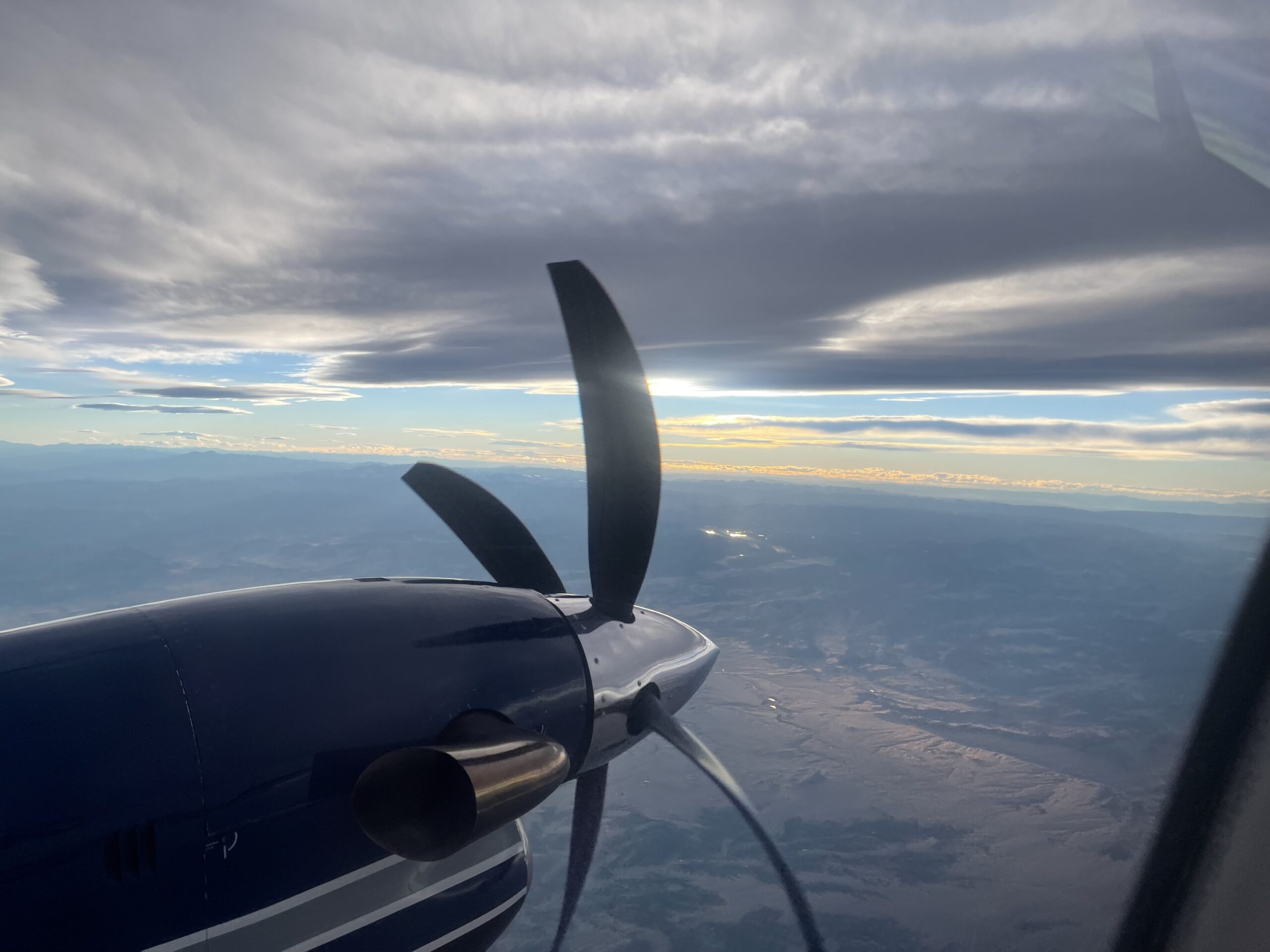 In 2008, Precision Aviation entered the aircraft maintenance business. The shop was opened initially to handle the maintenance needs of our own aircraft, but local demand created an incentive to open for general maintenance services. We have grown over the past 10 years and are now offer maintenance services for piston, turbo-prop and jet aircraft. Our factory trained mechanics have over 30 years of combined experience working on everything from general aviation aircraft to large commercial air carriers.
In 2011 Precision Aviation, reacting to local demand, started a flight training program. We now operate several training aircraft and provide flight training for Private Pilot, Instrument Rating and Commercial License. We also teach ground school in association with the College of Southern Idaho during each fall semester.
Precision Aviation currently operates 5 aircraft in its charter, aircraft management and flight training operations. Our charter aircraft are flown and maintained in accordance with the Federal Aviation Regulations, Part 135. These are the same stringent standards by which all airlines must operate their aircraft.
FBO
Precision Aviation made a significant change in operations in 2018 when we began construction on a new FBO at the Jerome County Airport KJER. We completed construction in the spring of 2019 and are now open for business. We offer all associated flight operation services include full-service Jet-A with single point refueling, a 12,000 sq/ft storage hangar, De-Ice, GPU, Oxygen, Lavatory, Potable water and maintenance for jet, turbo-prop and piston aircraft.
Our concierge services include a spacious passenger lobby, conference room, crew lounge, sleeping room, rental cars, catering and crew cars.
The Jerome County Airport is centrally located in southern Idaho and is in a position to cater to corporate aircraft travelling to Twin Falls and Sun Valley. We are conveniently located only 10 minutes from multiple restaurants and motels in Twin Falls and only a 55-minute drive to the Sun Valley Airport in Hailey, Idaho. When you land at Jerome enro`ute to Sun Valley, you will save over 40 minutes of driving time vs landing at the Twin Falls airport. When you are ready to reposition, you are only a 10-minute flight from the Sun Valley Airport.
The Jerome County Airport has a classic general aviation atmosphere with a 5,000-foot runway including LPV, LNAV/VNAV and VOR approaches. Flight operations are easy in and out with IFR services available from Twin Falls Approach airborne or on the ground on 126.7 or Salt Lake Center on 118.05 airborne. CTAF at KJER is on 122.8.
For IFR arrivals, Twin Falls Approach has recommended filing SECAR or GOODE intersection for Runway 9 operations, and APGUH or SHONE for Runway 27 operations. This will expedite arrivals as Twin Falls Approach is non-radar.